MISSION
OUR MISSION
Continuously deliver war-winning software our Airmen love.
OUR TEAM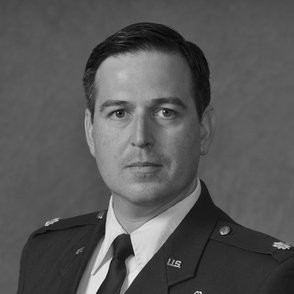 Colonel Enrique Oti
Director, Kessel Run
Lt Col Jeremiah Sanders
Deputy Director, Kessel Run
Lt Col Aaron Capizzi
Branch Chief, Air Systems
Maj(S) Bryon Kroger
Branch Chief, Air Operations
Tory Galvin
Branch Chief, Agile Acquisitions
Adam Furtado
Lab Director, Air Operations
PORTFOLIO
ATLAS FULCRUM
The hub for all deployments to the operational enterprise providing environment parity and application up time for the war fighter.
ARC
Streamlines the creation of critical planning products and enables responses to last-minute requests.
JIGSAW
Optimizes and streamlines tanker planning by visualizing air refueling requests and calculating mission feasibility.
MARAUDER
Collects, consumes, and analyzes mission data to assess operations and drive future mission planning.
RAVEN
Electronic target folder and workflow management tool that decreases target development workloads.
RIPSAW
Service that integrates applications and stores data for the targeting community.
CHAINSAW
Replaces manual data transfers between multiple tools to provide a single source of truth on dynamic target development for the entire Ops Floor.
SLAPSHOT
Visualizes mission/aircraft pairing and automates a number of manual tasks–data entry and quality checks–performed by pilots while adhering to arduous constraints.
KRUXE
Develops automation and processes that provide consistent, sustainable services for Kessel Run's developer community.