---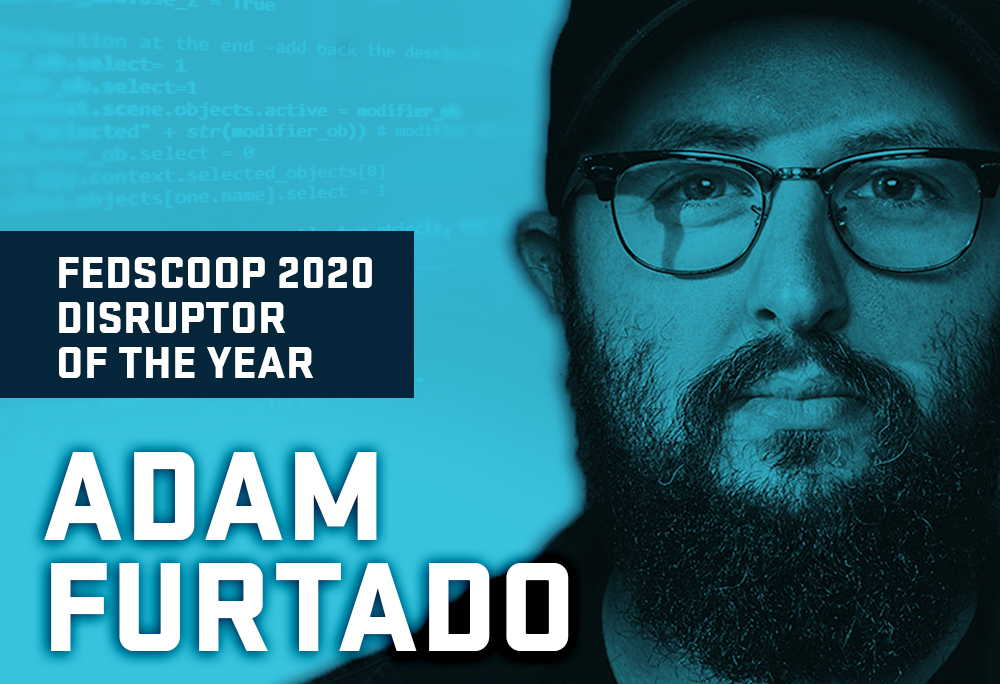 Each year, the FedScoop 50 Awards honor the best and the brightest who make the federal government more efficient and effective. These awards allow us to celebrate the outstanding achievements of our peers and acknowledge their tireless efforts to make a positive impact in the government community and in public service.
For the visionary leader who implements innovative ideas, inspires others to get on board and has impact on not only their agency, but also the greater federal technology community and the country.
Adam Furtado
CHIEF OF PLATFORM, KESSEL RUN, U.S. AIR FORCE
As one of the original members of the Air Force's Kessel Run, Adam has kickstarted a revolution in software development and DevSecOps across the DoD. Adam leads a team that builds and deploys modern software into warfighters hands multiple times a day, replacing a massive legacy acquisition program. He has led the growth of the org from a team of 5 to over 1000 focusing on not only bringing modern tech and practices into the Gov, but doing it the right way- by focusing on people, culture and all aspects of digital transformation. Adam's leadership is as ''disruptive'' as it gets - in all the right ways.